Tag Archives:
Koan

Richard Garrett has been asked to contribute a number of generative music pieces to this year's Ars Electronica Festival in Linz, Austria. This festival of art, technology and society, entitled CODE – the Language of Our Time, will run from 6th to 11th September. During this time, Richard's music will feature as part of a ninety-six hour outdoor exhibit entitled Dark Symphony, to be … More…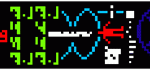 Since March 2002, Richard Garrett's latest CD album Robot Sculpture has been played several times on broadcast radio in Europe, Australia and the USA (see airplay) and, in April, was listed in the Top 20/ Significant releases list on Chuck Van Zyl's Star's End radio show on WXPN in Pennsylvania.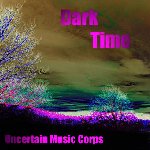 In February 2002, Richard did some guitar playing on a new track by Yorkshire based Uncertain Music Corps. The track started off as a piece of Koan Music which Mark Harrop provided as a guide track. To this, Richard added a number of guitar parts which Mark then arranged to taste. You can hear it on the UMCorps' MP3.com page (link now expired).