Welcome to Sunday Dance Music, an independent record company based in North Wales UK. The current aim of Sunday Dance is to promote and distribute the music of English composer and musician, Richard Garrett.
Sunday Dance is also home to nwdlbots (pronounced noodlebots), a suite of generative music devices for Ableton Live, available for download on this site.
Richard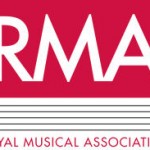 I have a gig on Thursday, January 8th playing "In Flight" on the Bristol University Loudspeaker Orchestra as part of the Royal Musical Association's postgraduate conference. The concert starts at 8pm in the Victoria Rooms and is open to the public as well as to conference delegates.