Welcome to Sunday Dance Music, an independent record company based in North Wales UK. The current aim of Sunday Dance is to promote and distribute the music of English composer and musician, Richard Garrett.
Sunday Dance is also home to nwdlbots (pronounced noodlebots), a suite of generative music devices for Ableton Live, available for download on this site.
Richard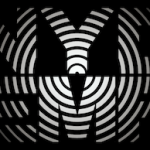 "Penumbra" will be playing in sixteen channels at the New York City Electroacoustic Music Festival in Concert 9 on Monday 13th June. The concert is at the Experimental Theatre in the Abron Arts Center 466 Grand St, New York, NY 10002 USA. Sadly, I can't make it to the concert myself.