Welcome to Sunday Dance Music, an independent record company based in North Wales UK. The current aim of Sunday Dance is to promote and distribute the music of English composer and musician, Richard Garrett.
Sunday Dance is also home to nwdlbots (pronounced noodlebots), a suite of generative music devices for Ableton Live, available for download on this site.
Richard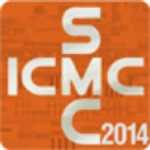 I'm going to be playing "Only Now" in an afternoon concert on Wednesday 17th September at the Onassis Cultural Centre in Athens. This is as part of the joint 40th International Computer Music Conference (ICMC) and 11th Sound & Music Computing conference (SMC) running from 14 to 20 September. The gig starts at 16:40 local time.