Welcome to Sunday Dance Music, an independent record company based in North Wales UK. The current aim of Sunday Dance is to promote and distribute the music of English composer and musician, Richard Garrett.
Sunday Dance is also home to nwdlbots (pronounced noodlebots), a suite of generative music devices for Ableton Live, available for download on this site.
Richard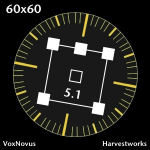 There will be a performance of the 60×60 surround 2014 program, including my piece November, in Seattle on 29th October. The gig is at Jack Straw New Media Gallery, 4261 Roosevelt Way NE in Seattle and it runs from 19:00–20:00 PDT. Entry is free. More Details here.