A few people around the web have started to post mp3 tracks showing what they're doing with nwdlbots (pronounced noodlebots). I'm very interested to hear how different people are using the bots and would like to post links on this site so that others can hear them too. Please get in touch if you've got something.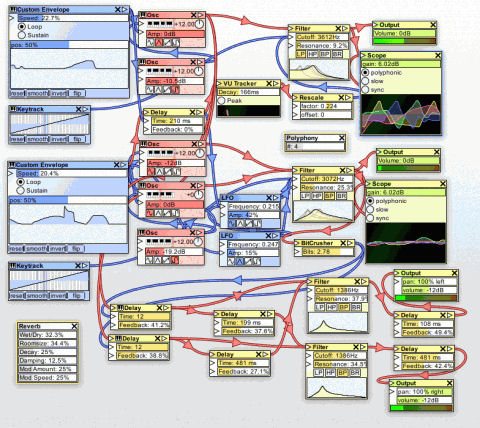 Here's one track I found yesterday. It's from devsound ("label, blog, and whatnot") in Sweden and it features some bots talking to a Blok modular synthesizer.
http://devsound.se/tag/nwdlbots
I'll also put some of my own tracks up soon.